I love lists. I also realize that, when it comes to ranking films, lists can be somewhat silly. I mean, how can you rank a comedy as compared to a heavy drama? But hey, I can't help that my brain works this way. I actually keep a running list on my phone of my 100 favorite films, and the list is constantly changing. I decided that, rather than keep it to myself, I should share it with you. So, over the next few weeks, I'll be posting my 100 favorite films of all time. They'll come in increments of 25, with this first post focusing on the honorable mentions. Keep in mind a few things: 1) these are my personal favorites, so I'm not saying these are the 100 objectively best films ever made and 2) I am not giving a blanket recommendation for every film on this list. You should certainly keep in mind age and content maturity when viewing some of these films (for more info on that, check out this post). Also, this series will only focus on feature films, so you won't see any documentaries. Finally, for any films that I have previously reviewed, there will be a button below the title for you to click through to the original review. My plan is to post this series every year to see how my rankings have changed. But enough intro, let's get to the list! Here are the 25 films that almost made the cut...
The Other Guys - Adam McKay (2010) Few people have dominated the comedy movie landscape in recent memory like Adam McKay and Will Ferrell. They have collaborated on multiple films (one of which will appear later on in my list), and their talents seem to complement each other well. Here, they take on the buddy cop genre - to great results. Mark Wahlberg is hilarious in his role as Detective Terry Hoitz, an up-and-comer who feels he's been overlooked. Will Ferrell is his usual level of comedic genius as pencil-pusher-turned-detective, Allen Gamble. There are so many quotable lines, and Michael Keaton has a memorable supporting role as Captain Gene Mauch (his comedic timing is perfect in this film). And thanks to this movie, we all found out why a lion is no match for a tuna in the open water.
A Time to Kill - Joel Schumacher (1996) With future stars like Matthew McConaughey, Sandra Bullock, and Samuel L. Jackson and a supporting cast that included Ashley Judd, Donald Sutherland, Oliver Platt, and M. Emmett Walsh (in an uncredited appearance), Joel Schumacher's 1996 adaptation of John Grisham's novel packed a ton of acting talent. It also covers a nuanced story of a murder trial that touches on issues of racism, class dynamics and love. McConaughey and Bullock are both great (as usual), and I'm not sure Walsh has ever given a bad performance. This movie grips you from beginning to end, and is one of the best courtroom dramas you'll see.
Meet the Parents - Jay Roach (2000) It's a situation with built-in tension, and one that most of us are familiar with. Thankfully, my own experience meeting my future in-laws went far better than when Greg (Ben Stiller) meets Jack (Robert de Niro). De Niro nails this comedic performance and makes this a comedy for the ages. There are so many memorable bits, and I love Owen Wilson's supporting performance as the former lover of Greg's fiance, Pam (Teri Polo). This film is endlessly rewatchable, and it brings the laughs every time.
Skyfall - Sam Mendes (2012) This is far and away my favorite James Bond film, as I'm not particularly fond of the series as a whole. However, this film takes the British spy drama to new heights thanks to the unsurpassed talents of cinematographer Roger Deakins. He's the best for a reason, and his skills are on full display here - especially in the scene from which the header image above is taken. Daniel Craig is solid as James Bond, and Javier Bardem turns in one of the best Bond-villain performances ever.
Columbus - Kogonada (2017) This indie film from director Kogonada made some noise in 2017, but I don't think it fully received the recognition it deserves. The cinematography from Elisha Christian is absolutely astounding, and the lead acting performances from Haley Lu Richardson and John Cho are incredible. As a native Hoosier, I also appreciate that this film takes place in and focuses on one of Indiana's hidden treasures - Columbus. The city from which this film draws its title is an architectural mecca - something that most people would not associate with the Hoosier State. The architecture is another character in this film about personal passions, family, and the meaning of home. The music is also quite moving, and this film will forever be a personal favorite of mine.
The Thin Red Line - Terrence Malick (1998) This is the only war film released in 1998 to appear anywhere on my list. That might not win me much approval considering that Saving Private Ryan came out that year as well. However, Terrence Malick's drama about the conflict at Guadalcanal near the end of World War II is the superior film, in my opinion. I love Malick's focus on nature, and he has another film later on in my list that takes that fascination to even new heights. Malick is notriously difficult on actors, and he basically cut out all of George Clooney's scenes in this film. But he brought out powerful performances from Sean Penn, Nick Nolte, and Adrien Brody, and created a unique film within the war movie genre.
Shutter Island - Martin Scorsese (2010) Martin Scorsese is one of my favorite directors. Possibly the main reason for that is that he often wrestles with themes of faith and religion in his films, and he does so in a way that is of the highest quality. Shutter Island is no different. On the surface, it seems like a genre thriller with a major twist ending. It is that, yes, but it is also a thoughtful take on the nature and impact of sin, guilt, and decay. Leonardo DiCaprio gives a fine performance in the lead role, as does Mark Ruffalo in a supporting turn. The other supporting roles are nailed by a murder's row of acting talent: Max von Sydow, Ben Kingsley, Michelle Williams, Emily Mortimer, Ted Levine, and John Carroll Lynch.
18. Smiles of a Summer Night
Smiles of a Summer Night - Ingmar Bergman (1955) While I love Scorsese, if pressed to name a favorite director, I'd go with legendary Swedish filmmaker Ingmar Bergman. This film is one of his few comedies, and he shows just as much skill here as with his usual dramatic fare. We follow the stories of multiple romances as they weave and flow. Through it all, the writing, acting, and direction are superb. Bergman regulars Gunnar Bjornstrand and Harriet Andersson both play large roles (future Bergman star Bibi Andersson also plays a minor role), but it is lead actress Eva Dahlbeck that gives the best performance. If you're looking for an entertaining 50's comedy and you don't mind subtitles, look no further than this one.
17. The Umbrellas of Cherbourg
The Umbrellas of Cherbourg - Jacques Demy (1964) Speaking of subtitles, one of my all-time favorite movie musicals is this 1964 release from the late French director, Jacques Demy. It stars Catherine Deneuve and Nino Castelnuovo, and its claim to fame is that every word in the film is sung (as opposed to the more common choice in musicals of having characters speak and then break into song). It was a major influence on later musicals (La La Land most of all), and its ending is so poignant and unique. The colors in this film are simply astounding, too. Once you get past the initial jolt of having all the words sung to you, you'll realize just how incredible of a film this is.

16. Ocean's Eleven (2001)
Ocean's Eleven - Steven Soderbergh (2001) This movie is just pure fun. Steven Soderbergh infuses this remake of the 1960 film with so much zip and style, and this is such a perfect role for George Clooney as Danny Ocean. The rest of the cast is great, too, particularly Andy Garcia as casino mogul Terry Benedict and Julia Roberts as Danny's ex and Terry's current love intest, Tess. This film is perfectly-paced, and wonderfully witty. The sequels never quite live up to this one, but Ocean's Eleven is so endlessly-rewatchable that you can just keep watching it instead.
Zero Dark Thirty - Katheryn Bigelow (2012) It dealt with questions about historical inaccuracies tied to its depiction of torturous interrogation tactics, but the fact of the matter is that the U.S. used those strategies. For more on those scenes in the film, I'd direct you to this article in The Atlantic. It seems that the film predominantly showcases those tactics as not producing the results that ended up leading intelligence officials to the compound of Osama bin Laden in Abbottobad. Zero Dark Thirty attempts to take us behind the scenes of one of the most famous military operations in U.S. history, and director Katheryn Bigelow does so with aplomb. As is always the case, Jessica Chastain is incredible here. She's one of, if not my very favorite actress working today. Mark Boal's script is also worth noting.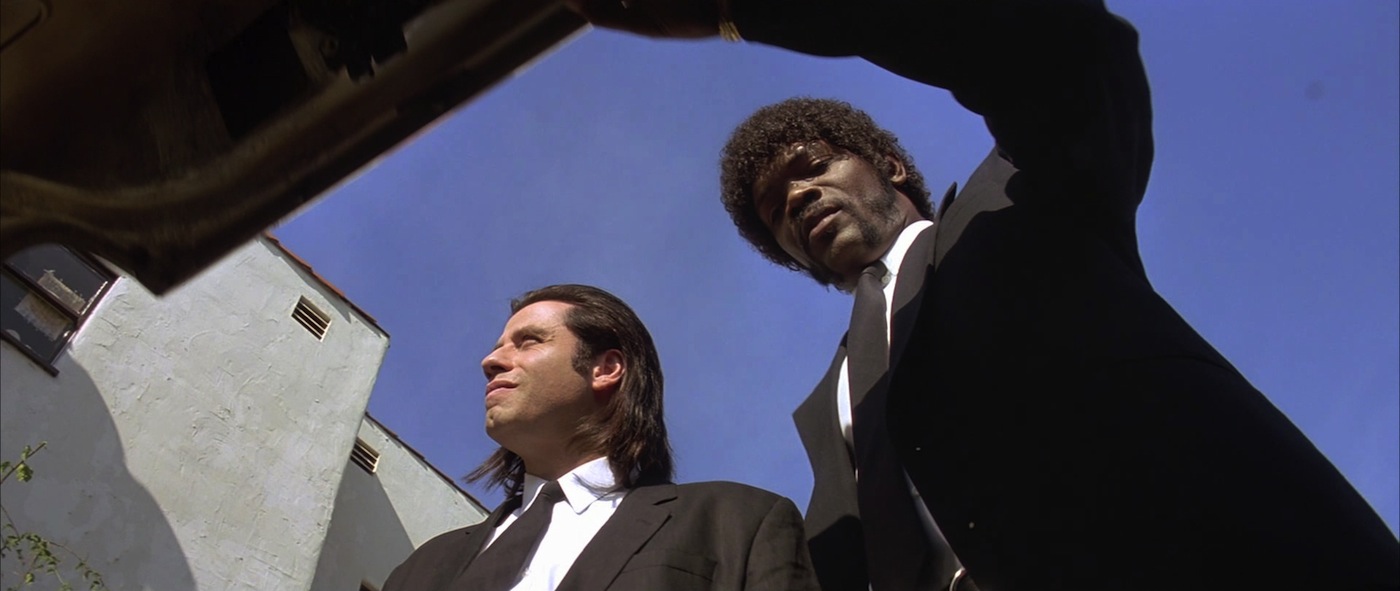 Pulp Fiction - Quentin Tarantino (1994) There is only one other Quentin Tarantino film that will appear on the remainder of my list. Two others just barely missed this Honorable Mentions section. He is a polarizing filmmaker, but you cannot deny his writing ability. He creates incredible characters and stories, and Pulp Fiction is a wonderful example. It bears Tarantino's trademark zippy dialogue. While it also bears his usual colorful language and is gory and off-putting at times, the way it toys with common narrative structure and brings us memorable character after memorable character make it a film that is impossible to overlook. Say what you will about him, but Tarantino can make movies.
The Fighter - David O. Russell (2010) The acting performances get top billing here, as this is some of the finest ensemble acting you'll see. Mark Wahlberg is great in the lead role of Micky Ward, but Christian Bale's performance as his half-brother Dick Eklund is the headliner. Amy Adams is also astounding as Micky's love interest, Charlene, and Melissa Leo won an Oscar for her portrayal of the family matriarch, Alice. This came during David O. Russell's string of Oscar successes, and it's my personal favorite of his films. It is gritty and heartwarming at the same time - just a wonderfully unique film.
A Few Good Men - Rob Reiner (1992) A Few Good Men is written by Aaron Sorkin, one of the great writers of our time and one of my personal favorite writers for any medium. This film is remembered most for being the vehicle of one of the most famous movie lines in history. But more than that one quote, this scene showcases Sorkin's mastery of allowing his characters to give their point of view. Col. Jessup (Jack Nicholson) believes wholeheartedly that we live in a world that calls for people on the fringes to make choices to protect the unknowing folks back home. No matter how reprehensible we may feel Jessup's views are - and no matter what Sorkin may feel personally as the writer - he allowed Jessup to give his point of view in that scene. The courtroom is the perfect location for Sorkin's trademark dialogue, and this is one of the great courtroom dramas ever made.
The Lion King - Roger Allers, Rob Minkoff (1994) It's one of those classic Disney films, and one I grew up watching repeatedly. The music is so memorable, and it even spawned one of the most successful Broadway musicals of all time. So many scenes are memorable, as are the classic characters that we all know and love. There's enough here for both kids and adults, and though Disney has had some wonderful films since, they've rarely captured the same magic of The Lion King.
United 93 - Paul Greengrass (2006) The September 11 terrorist attacks are one of those occurrences that are difficult for any art to reckon with. Many have tried, but the evil on display is incomprehensible. Paul Greengrass chose to have many of the actual people who lived through that horrible day play themselves in this film, which focuses mainly on the heroes aboard United 93. These brave men and women averted even more disaster by taking control of the plane and sacrificing their own lives in a Pennsylvania field. This is a harrowing film. It is gritty and brutal. But more than any other film I've seen on this subject, it gives us space to consider what happened and attempt to process it.
Signs - M. Night Shyamalan (2002) This film scared me to no end as a kid, yet I kept watching it. I remember looking around the corner of the hallways in our house after watching this film for the first time, because I thought there might be aliens around. There's something entrancing about this M. Night Shyamalan film. It's my personal favorite of his films, even more than The Sixth Sense. Joaquin Phoenix gives the best performance here, and there are interesting themes of faith and family dynamics at play on the edges of the film. Not sure I'll ever be able to shake the memory of seeing that alien for the first time, though.
Apollo 13 - Ron Howard (1995) It's the best Ron Howard film, and very nearly the best Tom Hanks film, in my opinion. The historical event is fascinating, and the tension is palpable. Howard paces the film beautifully, and the acting performances are stellar. The scene where Jim Lovell (Hanks) sees the surface of the moon so close while knowing he won't be able to make it there is absolutely gut-wrenching. The space film genre become quite crowded in the 90's and on, but few films have navigated the final frontier as well as this one.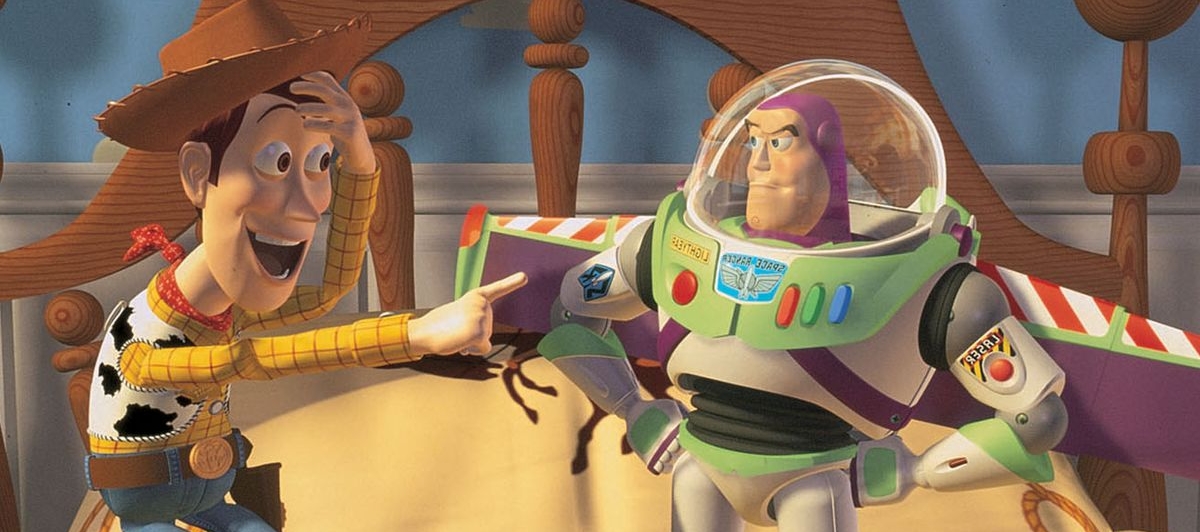 Toy Story - John Lasseter (1995) I said that Apollo 13 was "very nearly" the best Tom Hanks film because this Pixar classic takes the top spot. It launched one of the most powerful creative dynasties in recent film history, and it was the first computer-animated film ever made. Woody (Hanks) and Buzz Lightyear (Tim Allen) are two of the great characters in animated movie history, and younger me would have had this film much higher on my list. Its nostagia factor for me is very high, and it holds up well despite the advances in animation. "To infinity, and beyond!"
The Bourne Ultimatum - Paul Greengrass (2007) This is the best film in the Bourne series, by a pretty wide margin. The original is very good, and the Bourne Supremacy is fine. But director Paul Greengrass takes things to another notch here. The tension is built beautifully, and Matt Damon's performance is fantastic. However, the film's best acting performance belongs to David Strathairn as Noah Vosen. He's one of my favorite character actors, and this is one of his best performances. Scott Glenn and Joan Allen also give fine supporting turns. At the end of the day, it is Greengrass' notorious flair that gives this film an extra edge and makes it very rewatchable.
The Wizard of Oz - Victor Fleming (1939) When you think of classic films, this one has to be right near the top. I remember watching it at my grandmother's house many times. The characters and the colors are unforgettable once you've seen the film. It was so influential on the films that came after it, and it remains a cultural touchstone. The fact that its story spawned one of the most successful Broadway musicals ever (Wicked) is a testament to its ability to continue to captivate audiences almost 80 years after its release. It will forever hold a special place in my heart, even if it didn't quite crack my Top 100.
Zoolander - Ben Stiller (2001) A film about a male model who gets chosen by fashion overlords to carry out an assassination based purely on the fact that he is dim enough to be brainwashed may sound too "out there" to work. Maybe it should be, but Zoolander will always be one of my favorite comedies. Yes, it's silly and zany, but Derek Zoolander (Ben Stiller) has to be one of the great comedy film characters of recent memory. There are so many memorable lines and scenes. Mer-man, Eu-goog-oly, and Blue Steel. The Derek Zoolander Center for Kids Who Can't Read Good, Derelict, and ambi-turners. Makes me laugh every time.
Crazy, Stupid, Love. - Glenn Ficarra, John Requa (2011) Ryan Gosling is one of my favorite actors working today, and his interplay here with Steve Carell is fantastic. This film juxtaposes its characters so much to the point that it could easily get convoluted. But it never does. Directors Glenn Ficarra and John Requa handle the material well. I also love the way this film ends - on a note of nuance. Things don't always get tied up in neat little bows, especially when you're dealing with relationships. Emma Stone is great here as well, as is Julianne Moore. The cast as a whole is really great, and this is high on the list of my favorite romantic comedies.
Gladiator - Ridley Scott (2000) It is epic. It is brutal. It is dramatic. The winner for Best Picture in 2001, this film starring Russell Crowe as a Roman soldier bent on revenge brings a wave of emotions throughout its 155-minute run time. Crowe is fantastic, as is Joaquin Phoenix as the conniving Commodus. And any film that has Derek Jacobi in a supporting role automatically jumps in quality and significance. I love the music in this film, from the incredible mind of Hans Zimmer. And though Ridley Scott has had a legendary career full of incredible films, this one is my personal favorite of his. Oh, and you can't talk about Gladiator without mentioning the line that has spawned memes and GIFs for years now. Yes, we are entertained.
1. The Grand Budapest Hotel
The Grand Budapest Hotel - Wes Anderson (2014) Those colors. Wes Anderson's incredible eye for set and color design has never been better than in this 2014 film. The plot is labyrinthine, but with a cast like this I'd be entertained no matter what. This is my favorite Ralph Fiennes performance, and all of Adrien Brody, Willem Dafoe, Jeff Goldblum, Harvey Keitel, Bill Murray, Edward Norton, Saoirse Ronan, Tilda Swinton, F. Murray Abraham and Tom Wilkinson turn in wonderful supporting performances - and that's not even the entire cast! This is a delightfully funny film, and it is my personal favorite film of Anderson's. It misses the Top 100 by the narrowest of margins, but it will always be a film I love, nonetheless.
So, there you have it. Those are the films that just barely missed out. Check back next week for numbers 100-76. For now, leave me a comment below or tweet at me to let me know what films you think I missed. Thanks, friends!